Papad is a thin, crisp, disc-shaped food and served as an accompaniment to a meal in India, Pakistan, Bangladesh, Nepal, Sri Lanka, Singapore, Malaysia and Middle East countries. Papadum can be prepared from different ingredients and methods. Papadum is also called as Appalam in tamilnadu, pappadum in kerala and pappad in most of the country.
Papad is our Hereditary profession which is successfully running more than four generations. We are manufacturing all varities of Papads in different sizes and different ingredients. We are the most expert company in manufacturing Export Quality Papads which was in world class standard.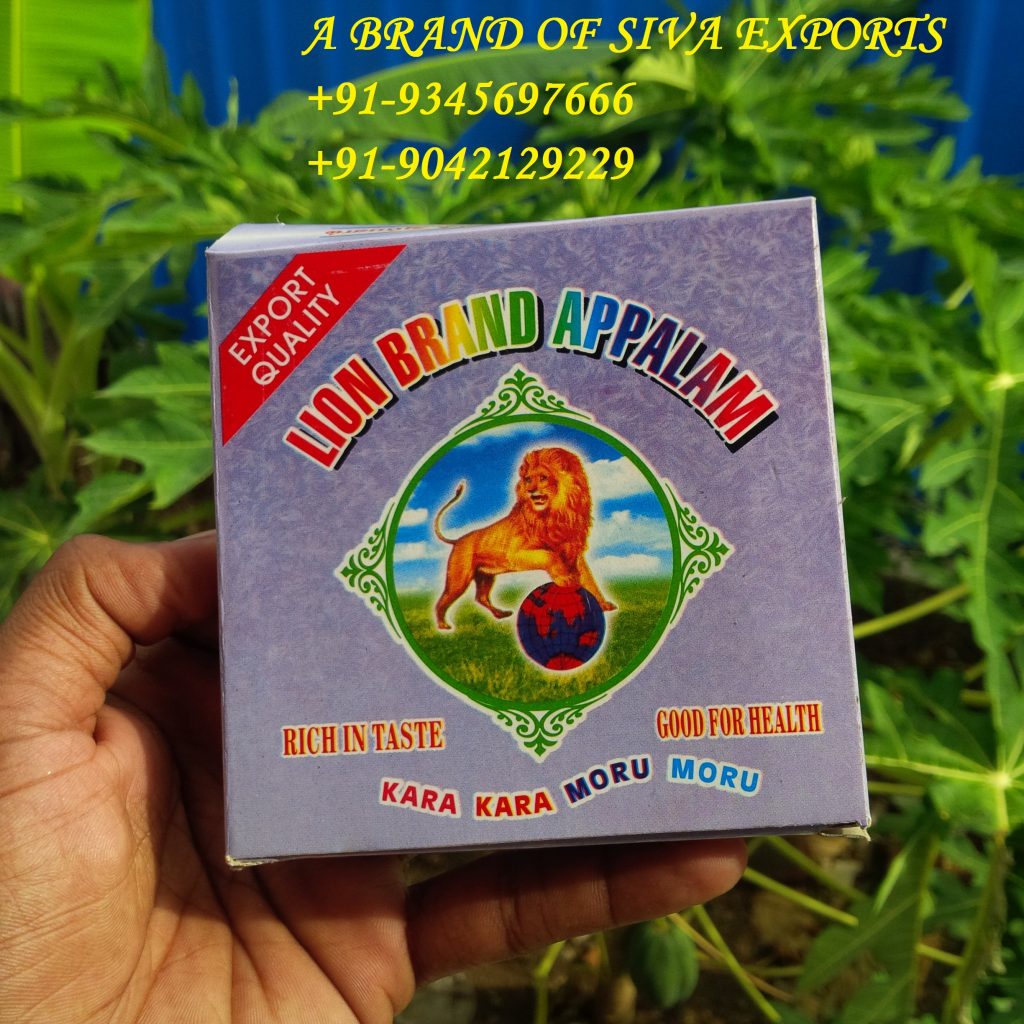 Varities of Papad (Appalam):
Plain appalam
Pepper appalam
Cumin(Jeera) appalam
Red chilly appalam
Green chilli appalam
Garlic appalam
Calcium appalam
Rice appalam
colour Vadagam
Ingredients of Appalam:
Urid dhall flour,
Sodium bicarbonate or Calcium bicarbonate
Asafoetida
Rice flour
Edible Groundnut oil or Coconut oil
Cracked black pepper or Red chilli powder or Green chilli powder or Cumin or Garlic
Salt
Preparation of Appalam:
Appalam recipies varies from Region to Region and from family to family. Arguably, the most popular recipe uses urad dal or black gram. Black gram flour is mixed with Sodium bicarbonate or Calcium bicarbonate and salt, and the mixture is kneaded together. A well-kneaded mixture is then flattened into thin rounds and kept for sun-drying. Once dried, papadum can be stored for later consumption.
Papadum also contain Rice flour, Asafoetida, Edible Groundnut oil etc., as main ingredients. Cracked black pepper, Red chilli powder, Green chilli powder, Cumin, Garlic are often used as flavouring agents.
We always follow a traditional methods in manufacturing papadum to ensure its quality and long life. Our Policy is always   "Quality 1st ; Customer 2nd.  We always gives our highly priority to the quality. Siva Exports received several awards for the Best Appalam Manufacturer and Exporter in Madurai, Tamilnadu, India.
Sizes:
Sizes of Papad are available from 2" to 5"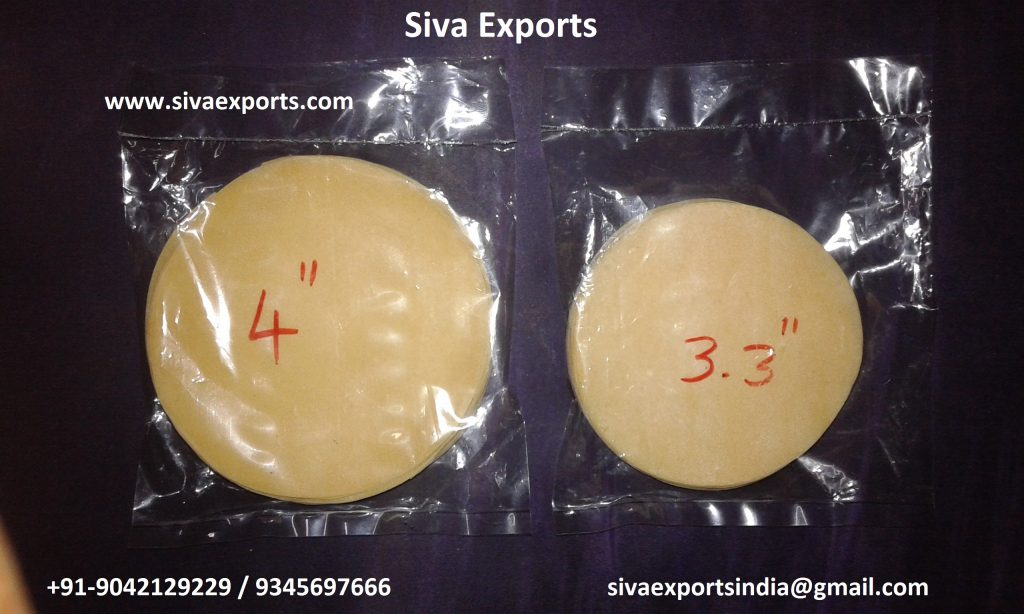 Other names of Papad:
Appalam
Appalum
Appala
Papadam
Papadom
Pappad
Pappadum
Papar
Pappadom
Pappadam
Poppadum
Poppadam
Appadum
Poppaadom
Puppodum
Popadom
Popadum
Popadam
Appoll
Papari
Pamporo etc.