Appalam manufacturer in Madurai,Tamilnadu,India:
Siva Exports is the best appalam manufacturer and exporter in Madurai, Tamilnadu, India.
We are manufacturing a best quality appalam in different sizes and different ingredients. We are using a high quality pure urid dal flour in production which ensures a supreme quality and long life for appalam.
Some of our brands are very famous in some cities in india. We are doing this business for over 4 generations. We produces a appalam at most pure atmospheric condition.
Now-a-days appalam became a very demand product in india and overseas countries. Appalam is a best side-dish which was taken along with meals. Appalam is also called as papad in most of the countries.
We have our own flour mill to make the urid dhall flour in pure quality.
Our Brands: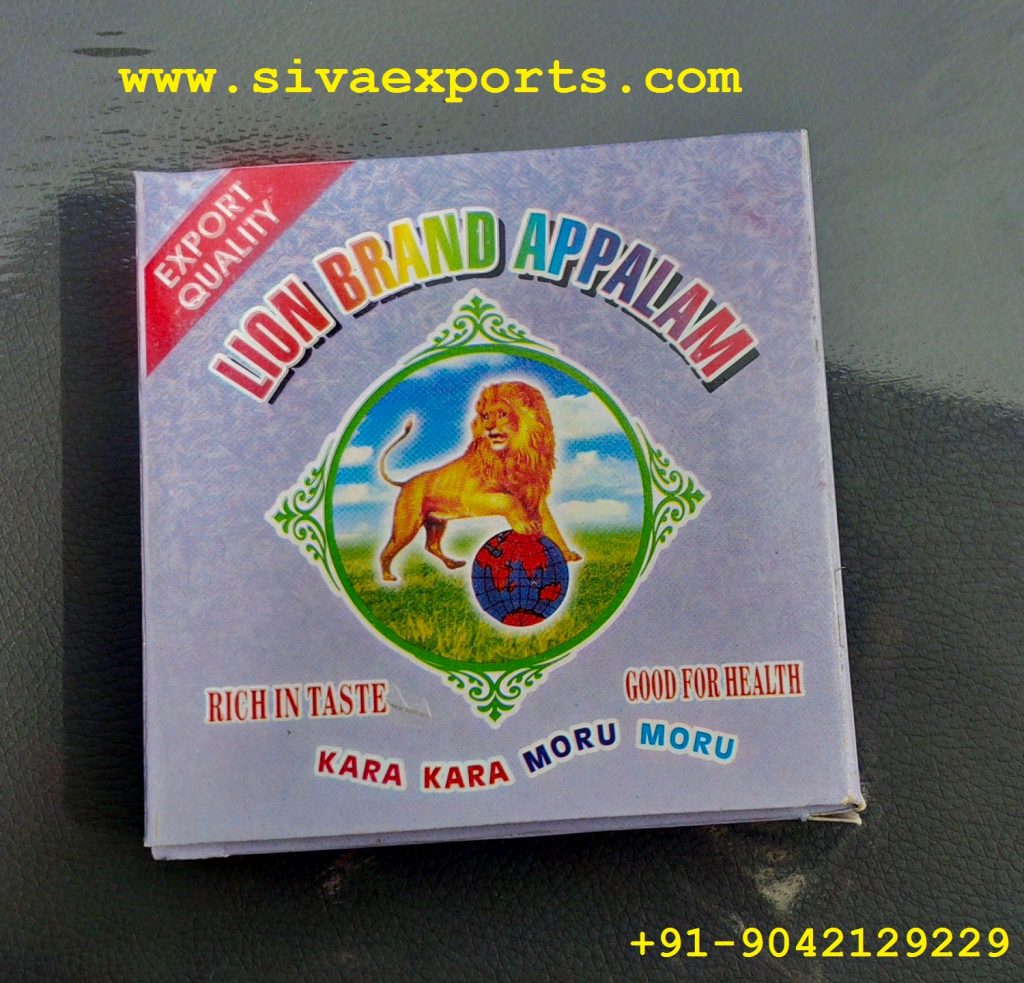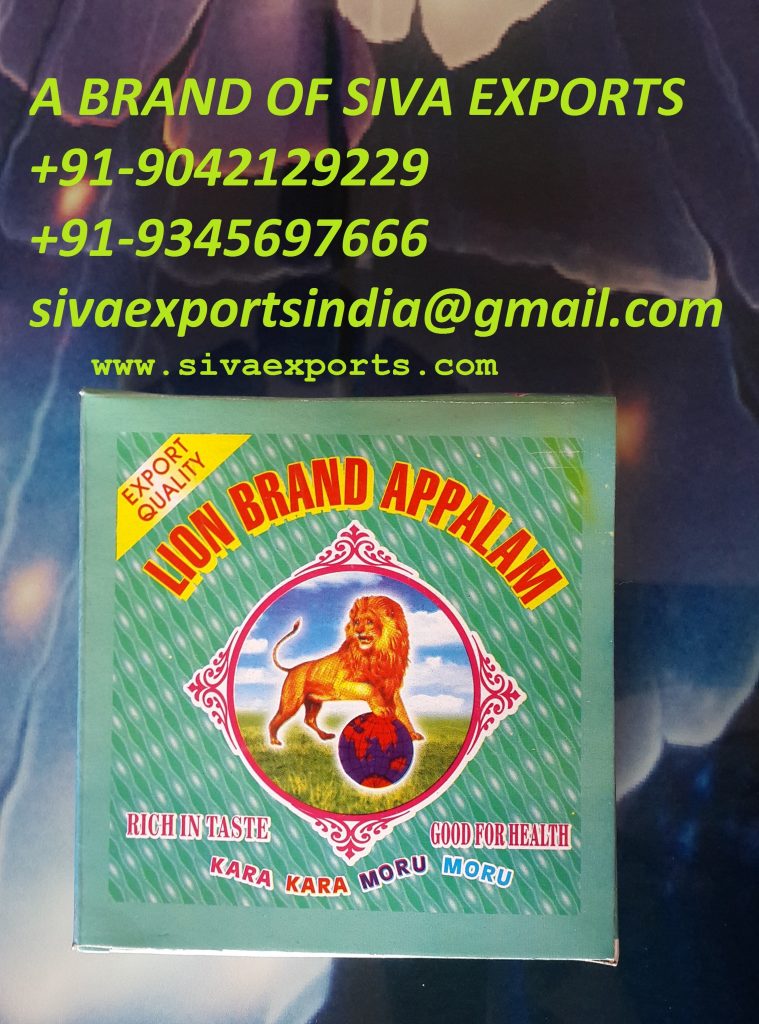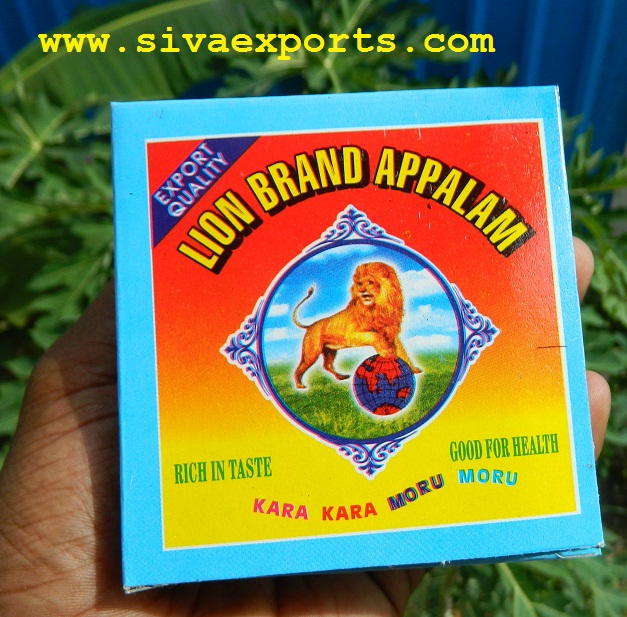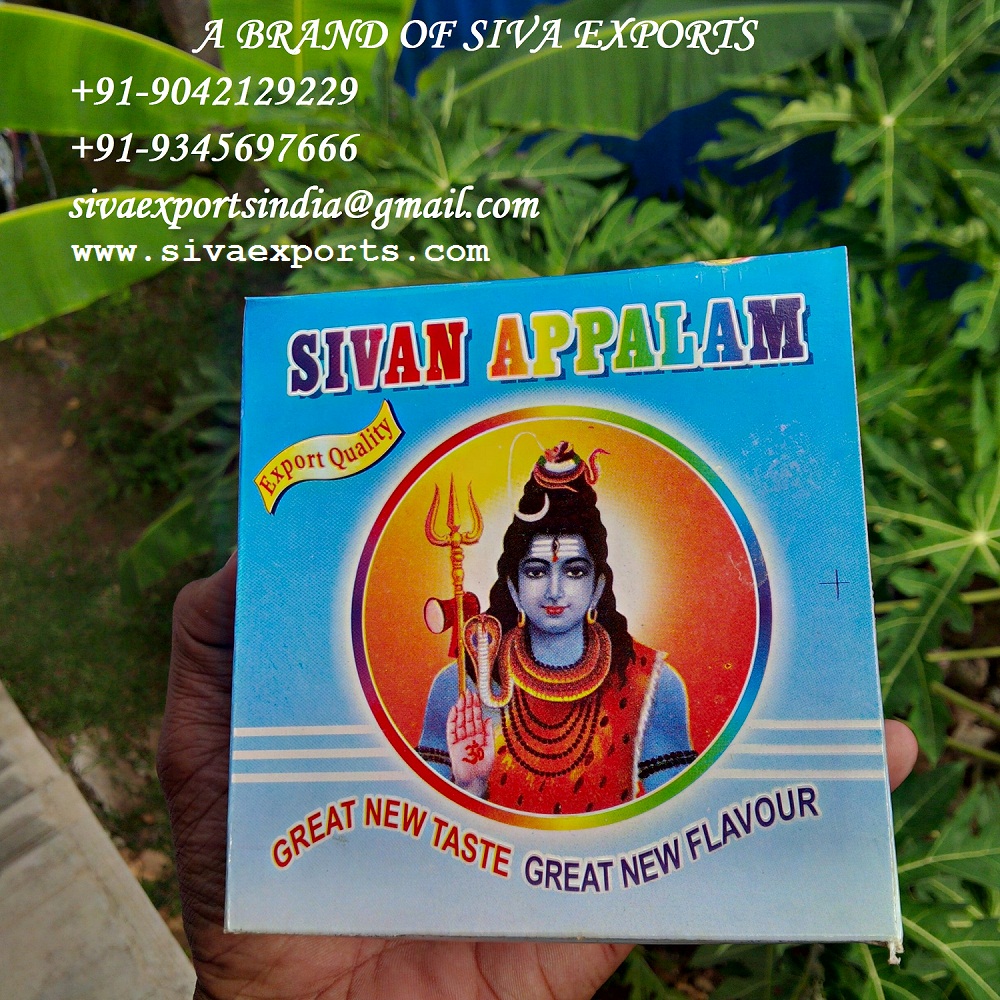 Our Roles
Also we are one of the top appalam manufacturer in the world
Also we are one of the top papad manufacturers in the world
we are one of the best papadum manufacturers in the world
We are one of the leading papadam manufacturers in the world
Also we are one of the top pappad manufacturers in the world
We are one of the top pappadum manufacturers in the world
We are one of the top pappadam manufacturers in the world
Also We are one of the top pappadom manufacturers in the world
We are one of the top poppadom manufacturers in the world
We are one of the we are top popadom manufacturers in the world
Also We are one of the top poppadum manufacturers in the world
We are one of the top popadum manufacturers in the world
We are one of the top popadam manufacturers in the world
Also We are one of the top poppadam manufacturers in the world
We are one of the top papad  manufacturers in india
Also we are one of the top papadum  manufacturers in india
We are one of the top papadam manufacturers in india
Also we are one of the top pappadum manufacturers in india
Appalam Manufacturer in Madurai:
Also we are one of the top appalam manufacturer in madurai
Also we are one of the top papadam manufacturers in madurai
We are one of the top pappad manufacturers in madurai
Also we are one of the top pappadam manufacturers in madurai