Orange Appalam is one of the best Appalam Brand in Tamilnadu (Madurai), India.
Our Another Brand – Lion Brand Appalam is also one of the most popular Appalam brand of Madurai when it comes to Appalams. We are in this business for almost 70 years and the the taste and texture of their Appalam is very distinct and delicious. Appalam is a crispy thin flat bread or cracker, which is deep fried and used as an accompaniment with everyday meal in many parts of India. Upon frying these Papads/Appalams become very crispy and puff into much bigger sizes than any other brands.
Manufacturer & Exporter of Best Appalam Brand in India which include Orange appalam, Lion Brand Appalam, Orange Papad. Keeping the Indian tradition alive in all our manufacturing and processing techniques. So that are used in the preparation of variety of Indian Papads. hence trusted as the Best Brand Papads of India.
Also We are Exporter of various types of Appalam as per customer requirements through offering products at best prices, on time delivery and better support.
For authentic tasting Appalam, try Orange papad made using the traditional recipe. Although Orange Appalam offers 4 varieties of papads – Plain Appalam, Cumin Appalam, Red Chilli Appalam, Garlic Appalam.

While Being a leading enterprise of the Appalam industry, we are offering a huge range of Plain Appalam.
| | |
| --- | --- |
| Type Of Appalam | Plain Appalam |
| Brand | Orange Appalam |
| Ingredients | Urad Flour 95 % ,Papad Khar, Asafoetida & also Edible Oil |
| Packing | 50 gm, 100 gm, 200 gm & also 500gm |
| Minimum Order Quantity | 50 Kilogram |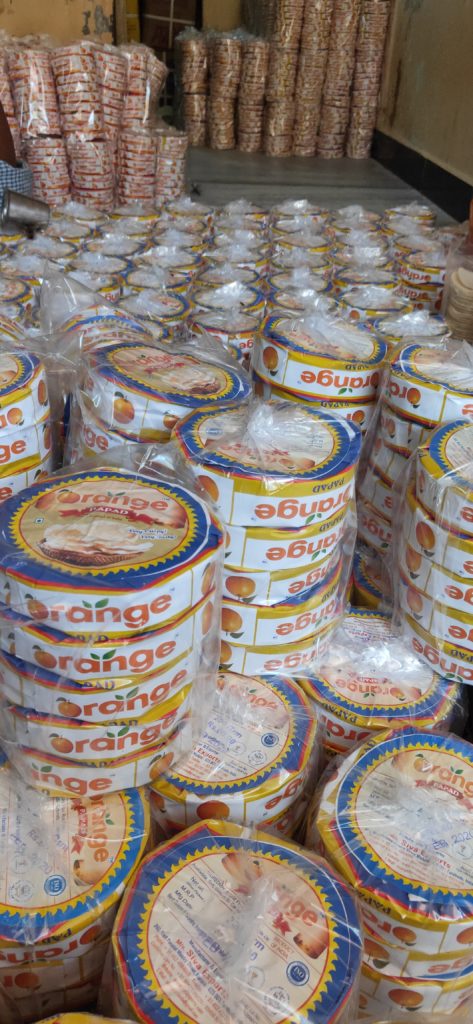 Features:
As much as, Spicy and crunchy appalam
In View of Cooking: fry, toast, microwave
A crisp and very delicious snack, this Orange Appalam is used both as starters and side dish to add that extra pinch of taste and flavour to the meal. Also, available in circular discs, these can be broken diagonally or quarterly for easy frying in little oil.