Siva Exports is one of the best Appalam Manufacturers-Suppliers in Bangalore, Karnataka. We are manufacturing Export Quality Appalam and supplying to Bangalore, Gulbarga and some places in Karnataka.
Orange Appalam is one of the best appalam brand & famous for its quality at more places in India.
Appalam recipes vary from region to region and from family to family. Siva Exports is engaged in various types of appalam.
Appalams are typically served as an accompaniment to a meal in India, Bangladesh, Nepal, and Sri Lanka
Available Varities:
Plain Appalam
Cumin Appalam
Pepper Appalam
Red Chilli Appalam
Garlic Appalam
Sizes are available from 2″ to 6″.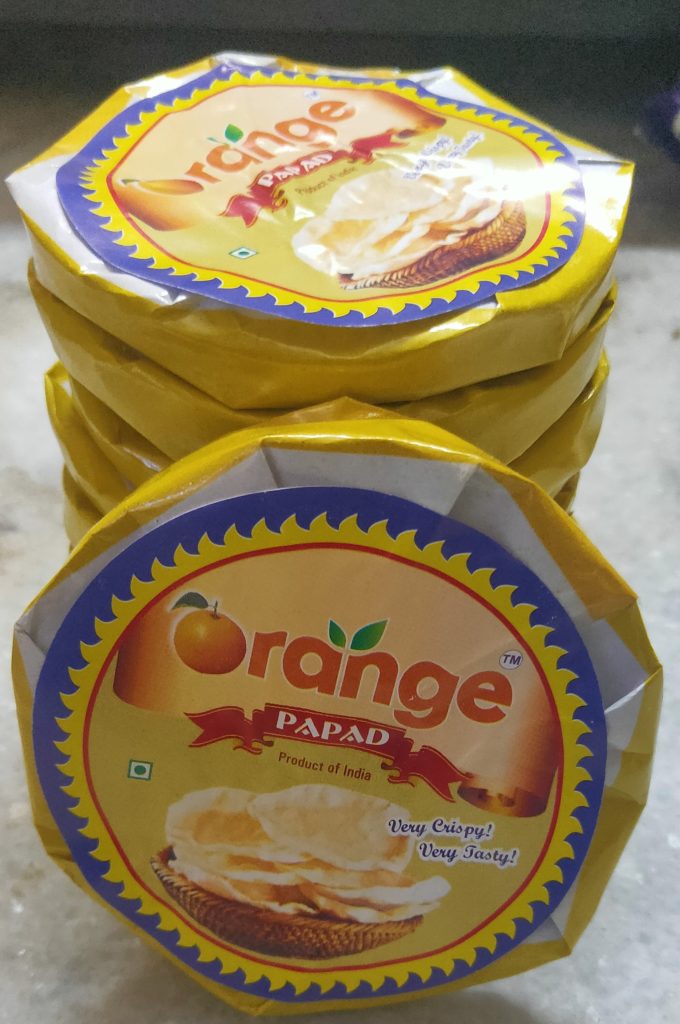 FAQ:
1)where will I get best home made appalam in bangalore & also in Mysore?
Browse listings of pappadam-papad-appalam dealers in Bengaluru(Bangalore), Karnataka with traders, distributors, wholesalers, manufacturers & suppliers. Eventually Get best appalam price from Siva Exports.

Also We offer this in air tight packets of different sizes as per clients' needs. Besides, our patrons can purchase this Orange Papad at industry leading rates from us.
Features:
Ready to Fry

Also Hygenic


Moreover Purity

Mouth-watering taste. 

Excellent quality also best price in market.



Especially These are preparing using natural ingredients and extracts that are source from the reliable vendors of the market. Features of our products are fresh, longer shelf life, delicious in taste, prepared using natural ingredients.
Since Our Appalams are crispy, crunchy and have an appetizing taste. Supplying from our facility in Madurai(India), our organizations is a well-reckoned provider in the market. Moreover Our experts ensure that payments are made on time and for that, and also we have online payment processing system to evade security issues. Also We have well maintained payment logs available for the convenience of our customers.
Keyword Tags:
Also We are one of the best manufacturer of appalam from bangalore.
Also We are one of the best manufacturer of papad from bangalore.