Siva Exports is one of the Best Appalam Papad Manufacturer from Madurai, Tamilnadu, South India.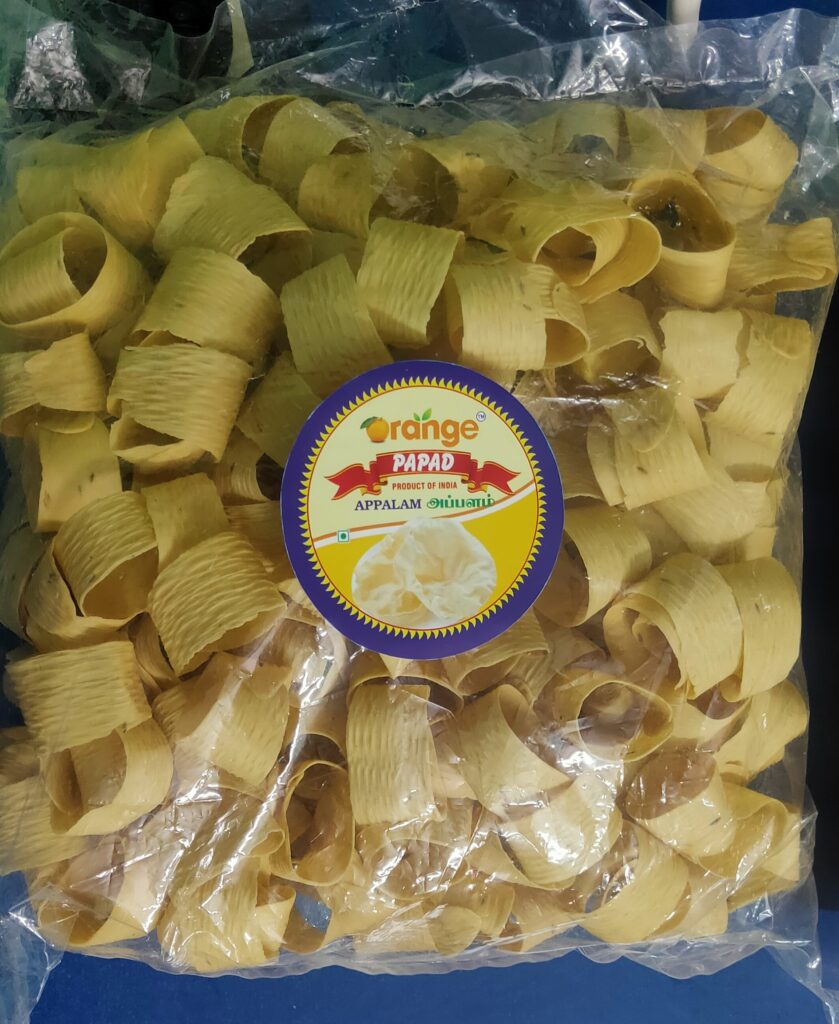 Round Appalam Papad size available from 2 inches to 6 inches. Also Our Appalam Papad available in multiple spicy varities. No added colors. No Added Flavours.
The Indian food market is wide and consist of many companies, each presenting diverse variety of food items. One such assortment that our company, Siva Exports has been offering is Indian Papad. In a span of 35 long yet fruitful years, we have delighted numerous consumers with the best quality Appalam Papad, Masala Papad, Udad Dal Papad, Jeera Papad and several others. We have a well-structured facility which is situated in the city of Madurai, Tamil Nadu, India, in which we freshly prepare these finest quality food items. After which, we properly pack our pleasant-tasting assortment in seal-proof packaging and deliver these to various clients across the country.